Wednesday, August 14 , 2019 - Friday, May 22 , 2020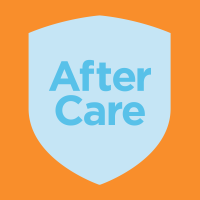 Register for AfterCare / Sibling Stay for the 2019-2020 School Year
More information about AfterCare is contained in the Student Handbook
Thursday, August 22 , 2019

2:40 pm

-

3:40 pm
For Grades: Senior Kindergarten
Grab your old friends and new ones too, and join Mrs. Lindsey for a FUN filled afternoon!
We will be playing team building outdoor games and have popsicles for snack!
To celebrate our first week down in SK we will also be having a silly string fight.
Instructors: Holly Lindsey
Minimum: 10
Wednesday, September 11 , 2019

11:30 am

- Wednesday, October 2 , 2019

12:25 pm
Parents: Join us a for a study of Are My Kids on Track: The 12 Emotional, Social, and Spiritual Milestones Your Child Needs to Reach by Sissy Goff, David Thomas, and Melissa Trevathan.
Led by Beth Diaz, Librarian and Darilyn Christenbury, Bible Teacher, the study will take place over 4 sessions offered from 11:30–12:25 on Wednesdays in the PDS library starting on September 11, 2019. Attendees are welcome to bring their lunch.