‍Upcoming

Thursday
Monday, March 20
Wednesday, March 22
Thursday, March 23

 Click the  icon to add an item to your calendar.
Student-Faculty Basketball Game - Parents Invited
6th Grade Student Faculty Basketball Game
Thursday, March 9th at 1:30pm
Our annual student faculty basketball game is finally upon us! Thursday will be a RED and BLUE dress down day for the entire school.
We want to personally invite ALL PARENTS to come and cheer for the students. There is limited seating so be prepared for standing room only. As you know, this is a special event that has many guest appearances, which include Herman the Nerd and other stars. Hope to see you there!
Moms Night: Wisdom for Any Season - Tuesday, March 28
PDS Moms: Join us for Fun, Food, & Fellowship with Susan Yates, Grandmother to Wilson boys at PDS and author of Raising Kids with Values that Last
Tuesday March 28 • 6pm • Fellowship Hall
Meal Options:
Chicken Piccata with Garlic Mashed Potatoes & Green Beans
Grilled Chicken Caesar Salad
Registration Deadline: March 20
Speaker: Susan Yates
Susan Yates has written 16 books and speaks both nationally and internationally on the subjects of marriage, parenting, and women's issues. Her books include And Then I Had Kids: Encouragement for Mothers of Young Children; And Then I Had Teenagers: Encouragement for Parents of Teens and Preteens; Barbara and Susan's Guide to the Empty Nest (with friend Barbara Rainey) and Raising Kids with Character That Lasts (With her husband John), She has also written Risky Faith, The One Devotional, and her latest, Cousin Camp.
Susan blogs regularly at susanalexanderyates.com and also contributes to Club31Women.com. For 11 years she was the Parent Child Columnist for Today's Christian Woman Magazine. She has also written for other publications including, "Thriving Family," a magazine published by Focus on the Family. She's the mother of five children (including a set of twins) all married and the grandmother of 21 (including a set of quadruplets!). Susan and her husband John have been married 50 years. They live in Falls Church, Virginia.
Don't worry! You can still procure this season's hottest new accessory for your son before the Student/Faculty Game on Thursday!
Make a donation to the school before the game and pick up an awesome basketball light-up necklace for your son(s) to wear to cheer on the students!
Necklaces will be available for pickup at the Spirit Store:
Thursday from 11:30am - 1:00pm
Not able to pick your necklace up?
Email avanderhave@pdsmemphis.org to coordinate getting your son(s) a necklace!
Donate to the Annual Fund:
Early Childhood Family Night - Thursday March 23
I would like to invite you to the PDS Early Childhood Family Night on Thursday, March 23. It is a come-and-go event between 5:30 and 6:30. You will go straight to your son's classroom.
The evening is designed for the entire family, and we encourage you to bring siblings and extended family members. We love meeting aunts, uncles, and grandparents. Dress comfortably, load up the whole family, and join us for a fun-filled time of celebrating our boys and their school.
Rachel Bishop
Interim Head of Early Childhood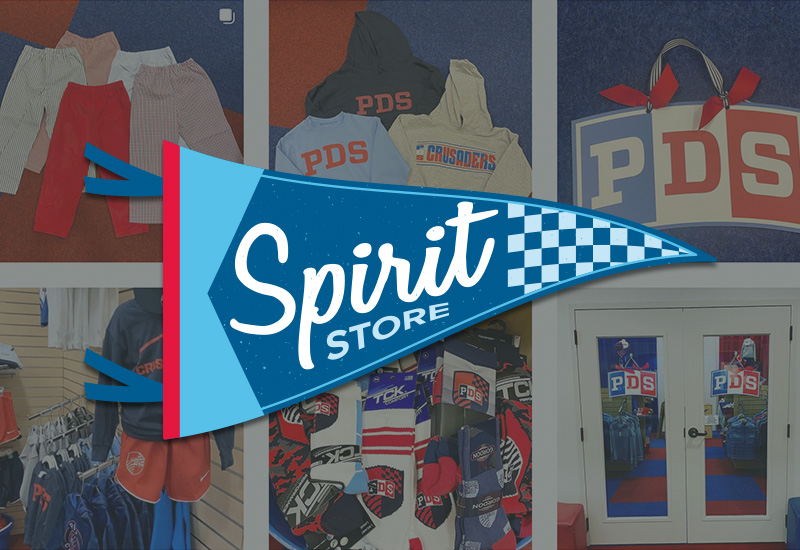 Spirit Store Open Tomorrow
11:30am-1:00pm • Grab a light-up basketball necklace for tomorrow's big game or get some PDS clothing for your Spring Break trips!

Faithful Follower Breakfast - Friday, April 14
For Grades: 1st Grade 2nd Grade 3rd Grade 4th Grade 5th Grade 6th Grade
Our Virtue breakfasts help boys learn more about what it means to be a man while spending time with an adult that is teaching them about manhood. So, we are hosting a monthly breakfast focusing on the 7 Virtues of Manhood at school.
Our 7 Virtues of Manhood Breakfasts are for elementary grade boys (1-6) and their adult hosts.
Because of the nature of this breakfast, each boy must have an adult host in order to attend. If one adult is going to be hosting multiple boys, please enter them as part of a group registration by adding additional registrations to the cart, even if that person has already registered with another boy.
Meal Options
Breakfast: $5 for Chick-Fil-A Chicken Minis and Coffee, Orange Juice, or Milk
‍Lunch Menu

Thursday
Monday, March 20
Tuesday, March 21
Wednesday, March 22

 Click the  icon to add an item to your calendar.
 ‍901-842-4600
pds.school 


4025 Poplar Avenue
Memphis, TN 38111
You've received this email because you're one of our customers or subscribers.
This email was sent to this list:  ‍