‍Dear Dads,
May will be here before we know it! I'm looking forward to our one day retreat 
on Friday, May 19th to Victory Ranch. (The rain date is Monday, May 22nd)
I've also included the original email with your homework in case you need to reference it again.
Details for the Father-Son Retreat on Friday, May 19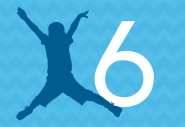 Dear Sixth-Grade Dads:
I want to remind you of the Father-Son Retreat, the culminating event for the Building Boys, Making Men program, on Friday, May 19th, at Victory Ranch. (The rain date is Monday, May 22nd) We hope that this will be a memorable day for you and your sons and helps to strengthen the father-son relationship that is so very critical for how every boy views himself and his upcoming manhood. The day will include lots of time for fathers and sons to enjoy various activities, as well as time for private conversation about many of the topics we have been covering in the Building Boys, Making Men program. Below is a little bit of "homework" for fathers to complete prior to the retreat; please devote some time to these tasks, but please do not let your sons know that you are completing them.
Write a letter to your son that you can read and give to him on the day of the Retreat. It can convey how proud you are of him and your hopes for his future. It would also be a pleasant surprise for your son if the letter were on nice paper.
Think of a verse/sentence/phrase/quote to say to your son on the Retreat date that will leave a lasting impact on him and that he will remember for the rest of his life.
In addition to your letter and quote that we ask you to share with your son during your private time with him that day, we will have discussion questions for you and your sons.
Questions your sons will be asking are:
What was your relationship with your father like?
What do you most remember about your 6th and 7th-grade years?
What are your expectations for me about drugs and alcohol?
What are your expectations for me (and advice) about girls?
What are your hopes for me during my teenage years?
What does it mean to be a man?
Questions for you to ask your sons are:
What is the hardest thing about being your age?
What most concerns you about the teenage years?
What do you need and want from me as your father? How can I be the best possible father to you?
What do you think it means to be a man?
What other topic would be helpful to you for us to discuss?
Dress is very casual, as you will be participating with your sons in various outdoor activities, including a swimming option. To maximize the time that fathers and sons spend together, we are asking you to drive with your son. Please plan to arrive at Victory Ranch at 8:30, allowing 75 minutes of driving time. (Watch the changing speed limits) You should anticipate leaving Victory Ranch at 7:00 pm. If you know that you cannot attend, please identify an adult brother, grandfather, or male family friend who could stand in for you.
A release form will be sent out on April 1, 2023. We look forward to our day together, and to some wonderful memories we will all make with our boys.
Sincerely,
Mark Fruitt
 ‍901-842-4600
pds.school 


4025 Poplar Avenue
Memphis, TN 38111
You've received this email because you're one of our customers or subscribers.
This email was sent to this list:  ‍