ACADEMICS
Curriculum
Guide
---
Boys need
something
different.
Something better.
---
At PDS, we know that boys are more than just brains and brawn. They are as comfortable building a website and climbing a rock wall as they are fostering deep friendships and serving others. Combining serious scholarship and deep faith, the PDS curriculum engages the mind, body, and soul for a well-rounded, boy-friendly experience for students two-years-old through sixth grade.
After nearly 70 years of educating young men, PDS knows what works. We hire only the best teachers (most have advanced degrees) and equip them for success in their fields of study.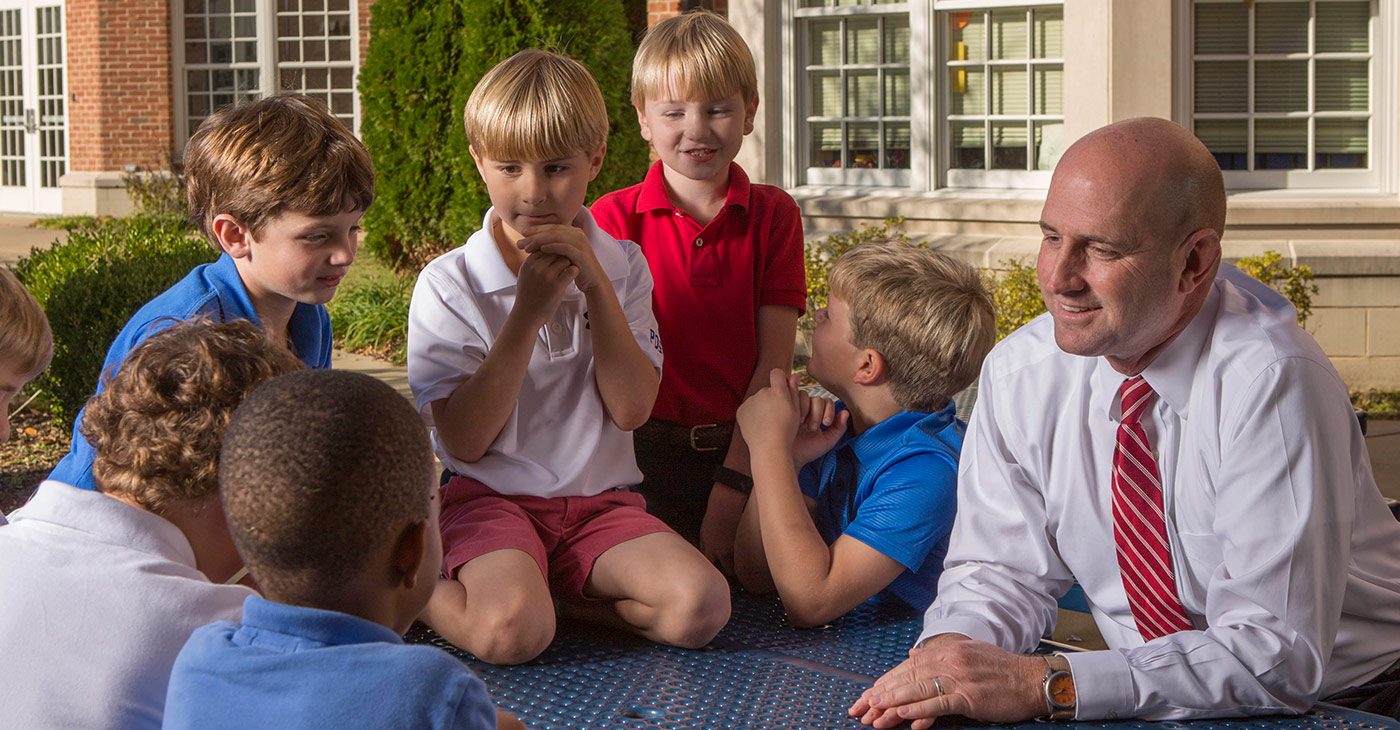 Boundless
energy.
Curious
Minds.
Tender
Hearts.
Presbyterian Day School seeks to know, understand, appreciate, and celebrate each boy and the unique talents God has given him. Whether playing the violin, writing poetry, or kicking the soccer ball, we want every boy to discover and develop passions and to experience success. PDS offers balanced programs not only to meet the diverse talents and interests of our boys, but because we also seek to develop the whole boy — heart, soul, mind, and body.
Our academic program builds each year to provide students with a comprehensive, challenging, and boy-centered education. With emphasis placed on the development of strong critical and creative thinking skills, our boys will be effective communicators, collaborators, and problem-solvers.
Across all subject areas, PDS boys are asked to participate in thinking routines and make their thinking visible by using oral and written language to describe their own thoughts and the thoughts of others. Boys work together to research, evaluate, analyze, and synthesize their ideas.
PDS students will know how to think and how to apply knowledge — vital skills that they can use now and in the future.
The PDS learning environment is designed to be a safe space for boys to take risks and try new things. We are intentional about creating learning experiences which push students to wrestle with questions, manage ambiguity, and adapt to change. With recognition that a student's path of learning will reflect a cycle of successes and stumbling blocks, our boys are encouraged to bounce back from frustrating experiences and take advantage of these setbacks as opportunities to deepen understanding. In these challenging moments, our students display resilience and demonstrate their learning in flexible ways.
This guide is designed to provide a general understanding of Presbyterian Day School's school-wide curriculum. Because the PDS curriculum is ever-changing, this guide does not articulate every skill, topic, concept, or experience but instead serves to illustrate skills that are considered essential for success in each grade.
---
Curriculum Overview
by Grade
Early Childhood
Elementary
Curriculum Overview:
Special Areas